Royal LePage Shelter Foundation
Safe Housing For All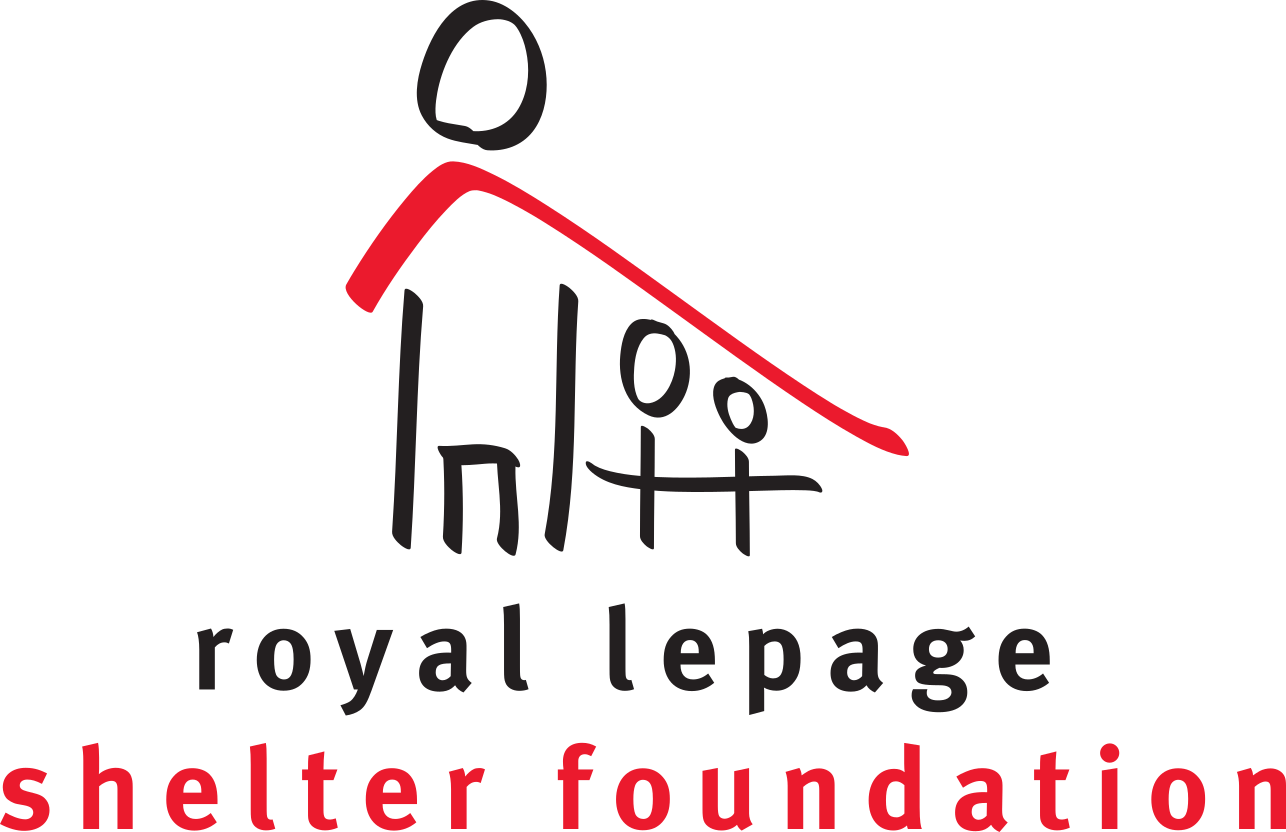 As real estate professionals, we proudly dedicate our working lives to helping you find the foundation from which you can build your future. But we know a house is only a home when the people who live there feel safe, loved and accepted. Unfortunately, there are thousands of women and children across Canada who do not have that privilege.
On any given day in Canada, it is estimated that more than 3,000 women (and their 2,500 children) are living in an emergency shelter to escape domestic violence.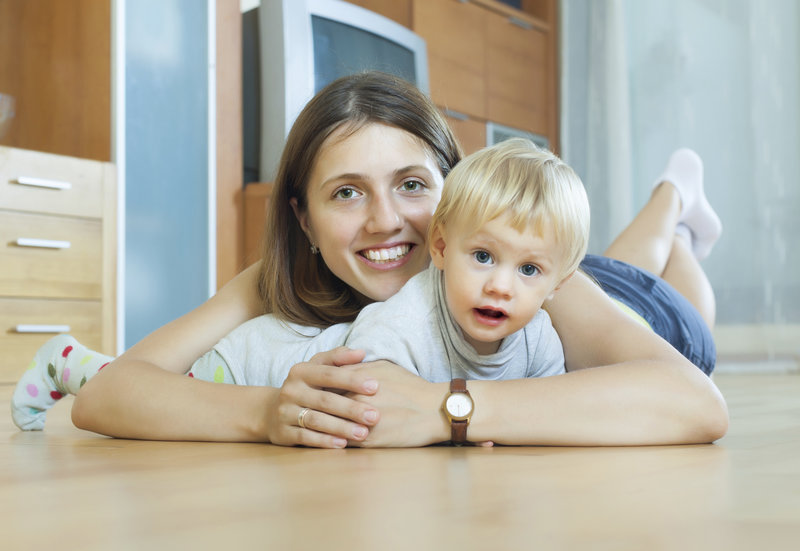 The Royal LePage Difference
Royal LePage Shelter Foundation is Canada's largest public foundation dedicated exclusively to funding women's shelters and violence prevention programs. Every dollar raised directly impacts the more than 50,000 women and children who are served each year by the shelters and support programs we fund. Since 1998, the Royal LePage Shelter Foundation has raised more than $35 million and currently supports 200 local women's shelters and national partners.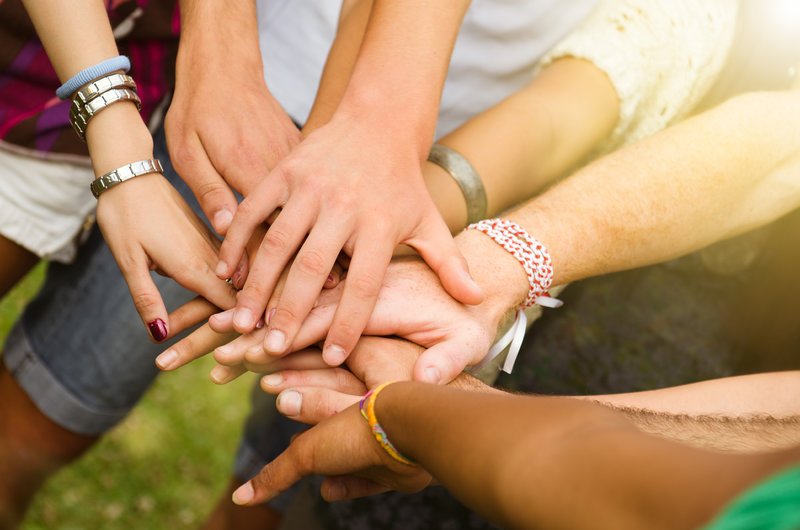 Doing Our Part
Whether through donating a portion of our commissions, volunteering our time or hosting local fundraising events, Royal LePage REALTORS® are dedicated to providing safe housing for all. We are proud to be working with women's shelters to bring hope and security to women and children experiencing violence and abuse. With our national partners, including Canadian Women's Foundation and Women's Shelters Canada, we are part of a movement to end domestic violence in Canada through prevention and education, including funding teen healthy relationship programs.
How You Can Help
If you're interested in supporting our cause, you can help us put an end to violence against women and children by:
We are very grateful for your support. Royal LePage Canada covers the foundation's administrative costs so 100% of your donation will be directed to the cause.
Want to make your gift in honour or in memory of a loved one or to celebrate a happy occasion? Visit our secure online donations page.
Official charitable donation receipts are issued in February for gifts over $20 made in the previous calendar year. Charitable Reg. No. 882531304 RR0001.
Tax Receipt Policy
.
Testimonials
" We would both like to thank you so much for all your personal touches and the extra's you did for us that made our move a smooth one. From arranging carpet cleaners to overseeing work that needed to be done to our home before we moved in. Your professionalism, illuminating personality and current knowledge in the local market made us feel happy and secure with our purchase and move. "
- Marilyn & Joe R.
" Fabulous knowledge and great service. Thank you!! "
- Gary & Nancy R.
" Shelly, you were amazing how hard you worked for us and how you were able to satisfy two very determined and assertive women. We were getting so weary at times, but there you were again, so radiant and reassuring for us at all times. Thank you for everything. "
- Sonia and Shauna E.
" Professional and very helpful, great to work with. "
- Keri W.
" Shelly Paul was a great help with our recent condo purchase. She was the key to helping us make a well informed decision. She's a good listener and very resourceful when seeking to meet the needs of her clients. We would definitely use her services again and wouldn't hesitate to recommend her. "
- Dianne D
" What an easy transaction. Shelly helped me acquire an investment property. It was so simple working with her. My needs came first for her every time. I hope to be able to work with her again some time. "
- Babette G.
" Thank you, thank you, thank you! We are thrilled with the outcome of listing our business with you. Your professionalism, your sincerity and your thoroughness shone throughout the listing and sale. Thank you also for finding such a great purchaser. We listed our business with Shelly Paul and the listing generated an offer and we were pleased to have sold the business. This letter is simply to let you know what a pleasure it was to deal with Shelly Paul. My Business partner & I have had several residential real estate transactions in the past, but this commercial deal was all new to us. Shelly provided the most effective, efficient, professional and pleasant real estate dealing either of us have ever experienced. From the moment we signed the listing, Shelly began working hard on generating interest. She effectively promoted the business, communicated with us often and represented the business in a professional and through manner. During the offer negotiation Shelly was extremely through, knowledgeable and represented both parties fairly. I look forward to working with Shelly again and to referring any sellers or buyers to her so that they too can have a great real estate experience. "
- Jackie M.
" Shelly Paul was fantastic to work with when I first moved to the area five years ago and again when recently selling my house. She is extremely knowledgeable of the Georgian Bay real estate market and provides a seamless experience for both potential buyers and sellers. Shelly Paul's hard work allowed for my family's real estate dreams to become a reality. "
- Ed V.
" Shelly is honestly the best Realtor we know! She has assisted us over the years and has consistently maintained a professional, caring approach while providing us with guidance and information for not only the purpose of selling, but purchasing a place with our needs. She works extremely hard for her clients. I recommend that you contact her regarding your thoughts and needs for residing within Collingwood area. She has lived and worked here for many years and knows the market extremely well! You will be impressed by her work ethic and delivery of the whole package for your move and will guide you even into your next phase you require. We have recommended Shelly to many people and they too have voiced with us their pleasure. Call her now! "
- Lynne & Al M.
" I want to thank you again for your service. You are the best agent I have ever worked with. Your understanding of the market, on one hand, and human nature, on the other, really make you the best in this field. I can assure you, you will be the first I will recommend to all my friends. "
- Iryna G.
" A home purchase or sale can be an emotional experience fraught with stress and we were overjoyed with the emotional intelligence, patience, and personality Shelly Paul brought to the table. As a true professional, she was always asking questions. Not just any questions, but the right questions at the right times. We strongly recommend Shelly Paul without hesitation or reservation. "
- Lisa & Scott W.
" WE ARE SO THANKFUL TO HAVE HAD SHELLY AS OUR REALTOR . SHE SOLD A CONDO FOR US THAT WAS A GREAT PRICE-- -FAIR TO US AS SELLERS AND THE BUYER WAS HAPPY . I HAPPILY RECOMMEND HER FOR HER CONFIDENCE AND PROFESSIONALISM. "
- KERRY AND DARLENE L .
" Both my wife and I thoroughly enjoyed working with Shelly. Shelly always made time to answer all of our questions and spent countless hours viewing many houses and land properties with us. She really listened to what was important to us and had an excellent knowledge of all of the areas we were looking to buy in. Shelly was always honest and helped us keep future sale value in mind to ensure that we made a sound investment and possible future profit. When we found our property Shelly negotiated strongly on our behalf and we feel we got the best price possible. Throughout the entire process, we felt Shelly was extremely professional and knowledgeable, but also very approachable and friendly. We will absolutely use her again in the future and have and will continue to recommend her services without hesitation. "
- Aaron F.
" We would like to convey our thanks for the professional attention you gave us during the time we worked together. You really went the extra mile to seek out a condo for us to our satisfaction. We really appreciate all the attention you gave us. "
- Art & Margot H.
" Shelly, you're simply fantastic!! Your knowledge, experience and up to date information for today's real estate trends is a tremendous help. I wouldn't hesitate to highly recommend you to friends and family. "
- Kelly & Bob G.
" Shelly was the perfect Realtor for us! We had great difficulty deciding whether we actually wanted to sell and changed our minds on more than one occasion. Shelly was patient and very understanding and made sure we were totally comfortable with our decisions. Shelly was very professional and her experience and thorough knowledge of the real estate market became evident from day one and this was what helped us get the price for our home that we wanted. I would recommend her anytime! "
- Kim & Colin N.
" Shelly was referred to me by my agent from Royal LePage. We were very pleased that a connection was made. Shelly performed and followed through swiftly attentively and professionally. "
- Sandy B
" Working with Shelly was a very positive experience. She made herself available to answer all our questions in a timely fashion. Shelly's friendly, professional manner made her a pleasure to deal with. We would highly recommend her! "
- John & Marie Nichols
" Shelly Paul is very attentive, knowledgeable and professional. She was always available for showings, prompt on answering any questions we had, and diligent in gathering and providing feedback on our property. We felt very confident having her as our realtor and would highly recommend her. Selling and buying in today's market can be quite stressful, but Shelly made the experience amazing from start to finish. Thank you for being our realtor, friend and therapist! "
- Gina & Rod H.
" She is an amazing realtor with a focus on Collingwood and the surrounding area. In working with and also relying on Shelly for assisting us in our time of need, she helped us attain the best price, for the right folks to purchase our home. When we needed her help to relocate us to our new life in retirement years, she gave us sound professional advice and helped us find the perfect home to reside in. She is confidential, sincere, always positive and never has failed with her serious work ethic all the while. We have recommended Shelly to many. They, as well as we, are most pleased with her care in matching the right people for your needs. Shelly keeps you on track and advises you while allowing you to make your decisions based on her best practice information. Choose Shelly and you will join the folks that are so happy to have an excellent Realtor in our community. You will never regret your decision! Thanks Shelly for all you do for us. "
- Lynne and Al M.
" Shelly provides exceptional customer service. She gives good advice and really cares about her customers' satisfaction. Shelly has helped us, always communicating and responding to every inquiry and referral promptly and respectfully. She also brought a professional eye to helping us make sure the condo was beautifully staged, and took photos that greatly improved the quality and attractiveness of our listing. We have referred to Shelly for future clients, and will continue to do so. Shelly's professionalism really enhanced the quality of our listing – thank you Shelly! "
- Catherine C.
" Shelly Paul is a knowledgeable and respectful agent. She expertly guided me through the search process, while getting to know my needs and wants better - finally bringing me to the right home and neighbourhood for me. Couldn't be more impressed with the service I received, and wouldn't hesitate to recommend Shelly to anyone looking for real estate support in the Collingwood area. "
- Fred P.
" When we decided it was finally time to sell our home of 15 years and buy the home of our dreams it was both exciting and stressful. We were looking for a Realtor who was as interested in helping us find the home of our dreams as we were in finding it. Our expectations are high so we knew we needed to work with someone who felt as invested in our future as we did. From the outset Shelly provided a clear plan of action, amazing advice, much needed perspective and was very honest in her feedback about holding out for the "right" home for us. In fact, we didn't have to hold out long and Shelly made the buying experience absolutely seamless. So seamless, that we had to put our house on the market quickly and a bit earlier than expected. It was mid February and we were concerned that the time of year was less than ideal for attracting buyers. Shelly remained completely confident and our house sold quickly. Shelly negotiated an excellent deal, was always professional and had a great sense of understanding our needs. It was such a pleasure to work with Shelly, we have recommended her services to our friends and would absolutely work with her again. Thanks Shelly! "
- Jill P.& Ray M.
" Shelly Paul is an experienced, engaging and accommodating realtor who went out of her way to make our real estate transaction as positive an experience as possible. Before we had chosen a listing realtor for our current home, Shelly gave my husband and me a list of questions to facilitate our decision. We valued this assistance. Over the several months interval between engaging Shelly and listing here, we received regular updates and local market encouragement. Selling and buying a principal residence are stressful events. Shelly Paul's sunny optimism and professionalism gave us confidence in the process. Bob and I highly recommend Shelly's expertise. "
- Lynda & Bob N.
Previous
Next